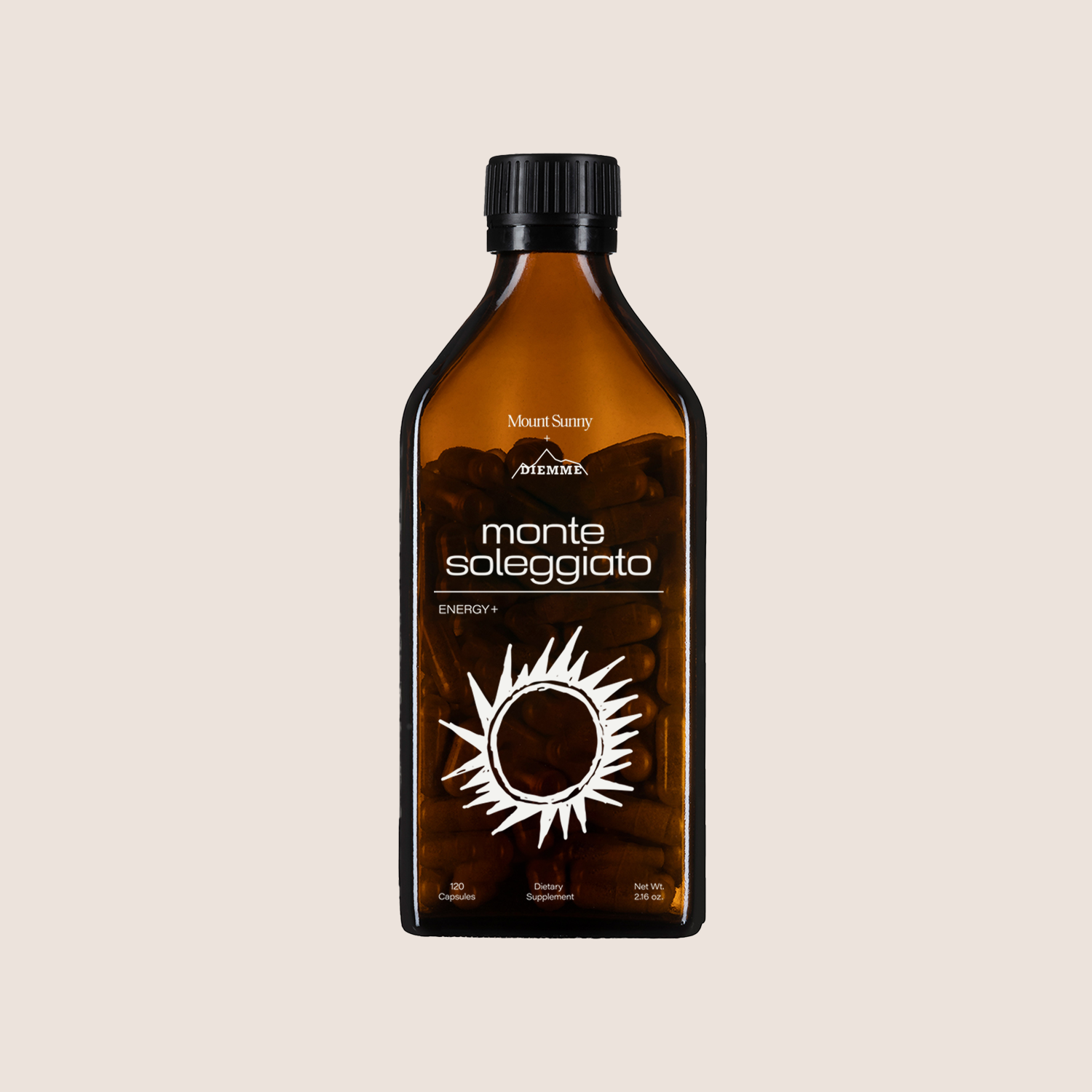 Monte Soleggiato
ENERGY+
Monte Soleggiato is an enhanced version of our well-loved Big Sun energizing blend, created in collaboration with Italian footwear brand Diemme. With added Ginseng and Rhodiola Root, this stimulating formula encourages sustained physical and mental performance for times of increased exertion.
Each bottle comes with 120 Capsules; enough for 30 days of use.
Proprietary Herbal Blend

1000mg

Servings per Container 60

Rhodiola Root

(hong jing tian)

Astragalus Root

(huang qi)

Cordyceps

(dong chong xỉa cao)
Take two (2) capsules, twice a day, after eating. Store in a cool and dry place.
These statements have not been evaluated by the Food and Drug Administration. This product is not intended to diagnose, treat, cure, or prevent disease.