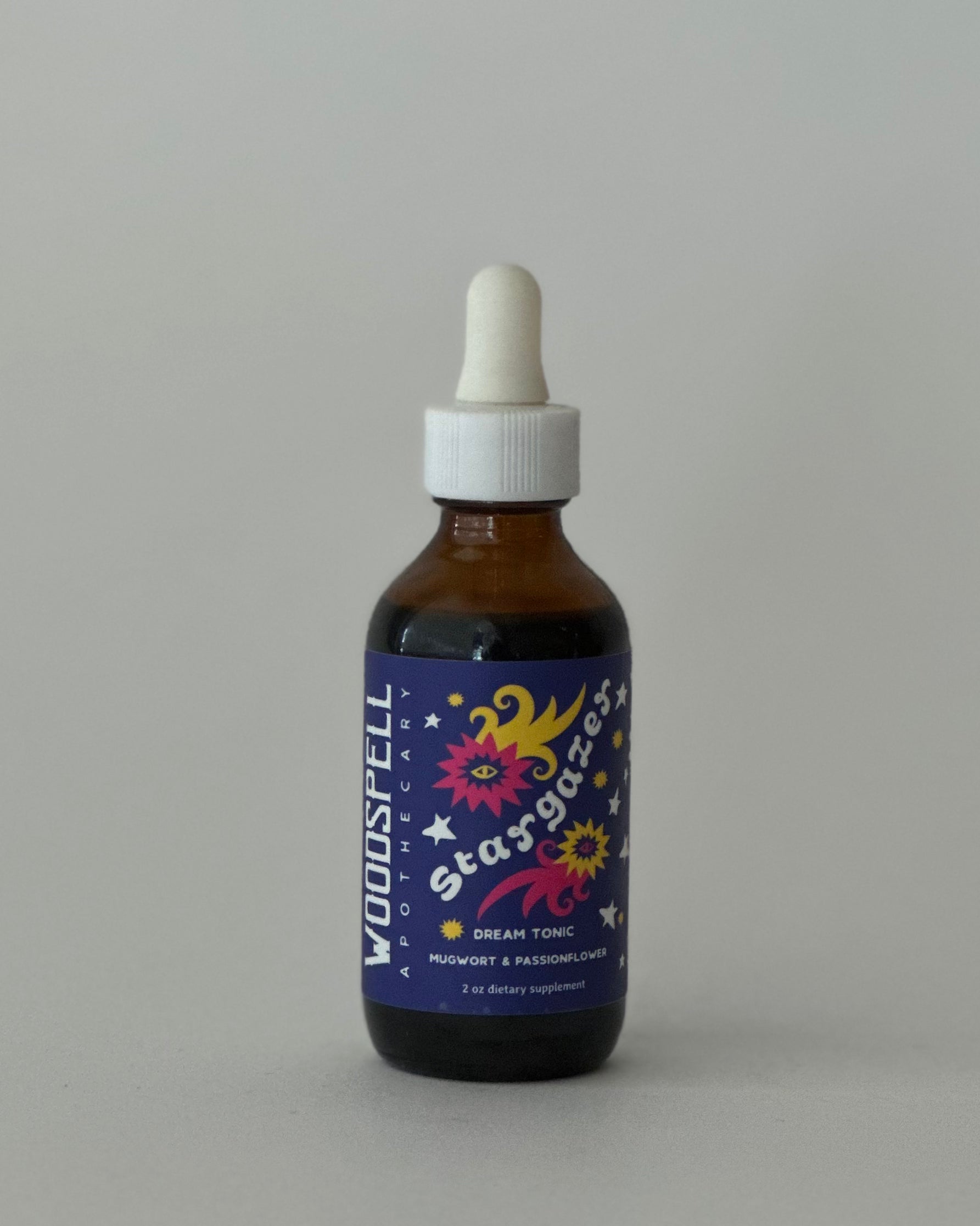 Woodspell – Stargazer | Unwind & Dream Tonic
Woodspell Apothecary
Stargazer is a blend for dreamers. Aromatic dream herbs such as mugwort, clove and wood betony help enhance dream work clarity, recall and understanding. This blend is also formulated to soothe frazzled nerves as a gentle way to prepare the body for sleep and the unconscious. Use this as a nightcap blend for deep sleep and deep dreams.
For those who have trouble tapping into their intuition, dream work can be a wonderful way to explore the messages the spirit and body are attempting to tell us without the noise of waking life.
How to Use
This blend is best taken before bed in a cup of soothing tea such as lavender or chamomile. Mix 20-30 drops into your tea. Be sure to use this blend consistently for best results. You can also keep by your bedside and take straight from the dropper before bed.
Servings
2oz / 48 Servings

Ingredients
Organic cane alcohol

Spring water

Organic vegetable glycerin

Chamomile

Wood betony

Lemon balm

Clove

Mugwort

Passionflower

Yarrow essence