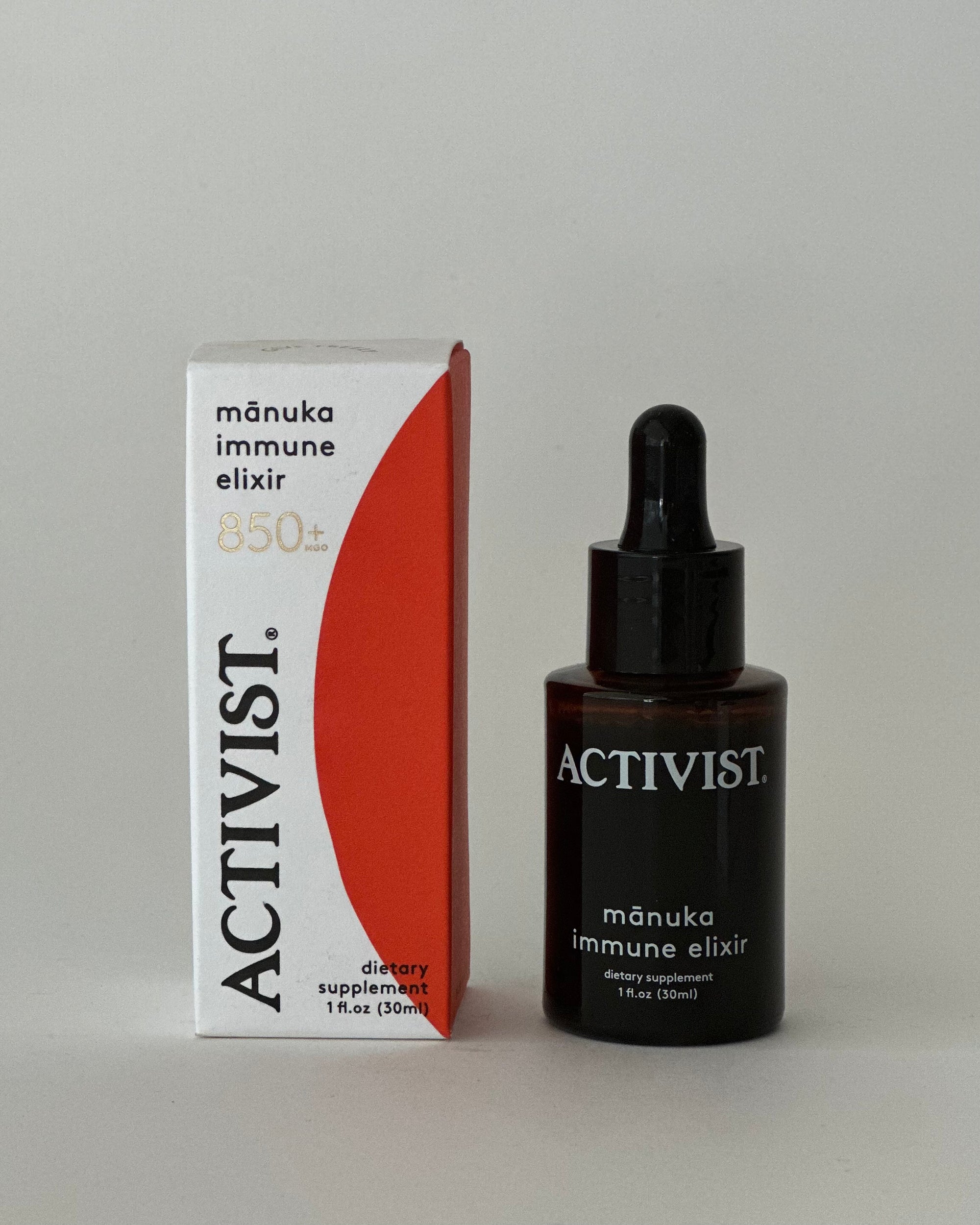 ACTIVIST – Mānuka Immune Elixir
ACTIVIST
Activist Mānuka Elixir is to be used for immune support and maintenance. Infused with our Raw Mānuka Honey 850+MGO; this alchemic ambrosia works symbiotically to restore and nourish the immune system with herbs and adaptogens, under a base of spring water and vegetable glycerine. Safe for the entire family, apart from infants under 12months of age. Alcohol free.

Instructions
Add one to three dropperfuls of this alchemic ambrosia into a glass of sparkling water as a refreshing and effective way to take ACTIVIST Mānuka Immune Elixir.*
*These statements have not been evaluated by the FDA. This product is not intended to diagnose, treat, cure, or prevent disease. Please consult a doctor or practitioner before consuming this product.

Ingredients
ACTIVIST® Raw Mānuka Honey 850+MGO
Elderberry*
Sovereign silver
Wildcrafted turkey tail mushroom
Ginger*
Astragalus*
Echinacea*
Spring water,
Vegetable glycerin
*certified organic