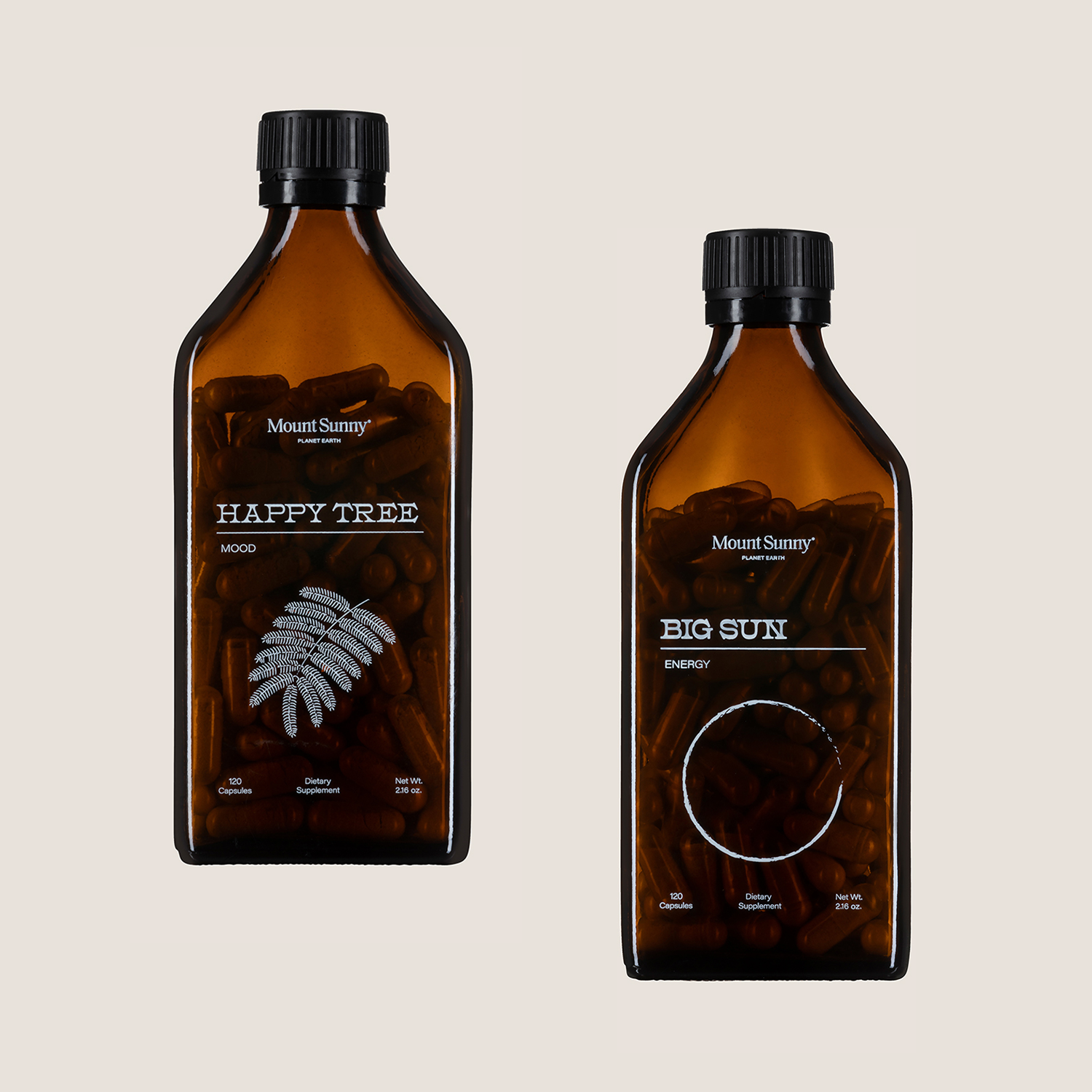 THE DUO – Big Sun + Happy Tree
Mount Sunny
BIG SUN
Energy
Big Sun is a blend of energizing herbs that work together to make you feel warm and uplifted, yet balanced with focus and clarity. Big Sun gives strength to your body's cells and tissues allowing you to feel whole throughout the day.
Ingredients
Astragalus Root (huang qi)
Cordyceps Mycelium (dong chong xia cao)
Codonopsis (dang shen)
Chinese Date (zhi gan cao)
HAPPY TREE
Mood

Happy Tree lifts your mood throughout the day by opening up the body to release constraints and blockages that may weigh you down. Like a happy tree, this blend of herbs will help you energetically move upward and outward.
Ingredients
Mimosa Tree bark (he huan pi)
Reishi (ling zhi)
Lions Mane (hou tou gu)
Chinese Date (da zao)
 
Gluten Free, Vegan
For Best Results
Take two (2) capsules, twice a day, after eating. Store in a cool and dry place.
Body Balancing Blends
Our proprietary range of Body Balancing Blends targets the body's immune system, energy levels, and stressors. Created by our licensed practitioner, they contain adaptogenic herbs and mushrooms that have been deemed safe for every day, regular use.
---
These statements have not been evaluated by the Food and Drug Administration. This product is not intended to diagnose, treat, cure, or prevent disease.