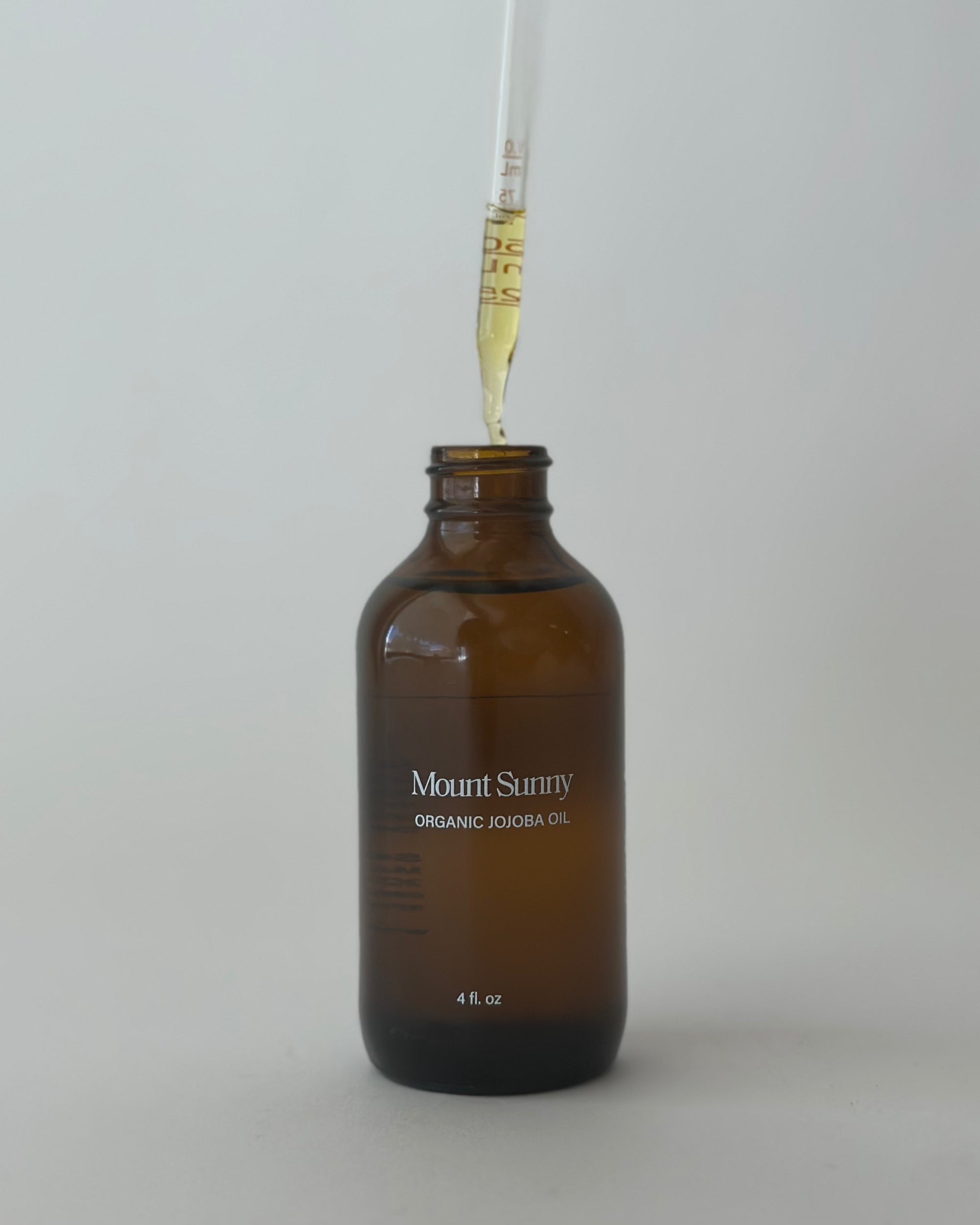 Arizona Organic Jojoba Oil
Nature's Elixir for Nourished, Glowing Skin
Mount Sunny
An everyday, all over oil. 
Discover the simple power of pure hydration with our Jojoba Oil. Sourced and pressed from an organic family farm in the Arizona desert, this oil is a skincare essential that nourishes and revitalizes your skin. 
Our convenient dropper ensures easy application, allowing you to deliver the perfect amount of oil every time.
Jojoba Oil is a skincare superstar, truly at the center of almost every at home routine. It is known for its hydrating properties and compatibility with all skin types. It closely resembles the natural oils in our skin, making it an excellent moisturizer that can help to balance oil production.
FEATURES
Pure Jojoba Oil: Sourced and pressed from the finest jojoba farms in Arizona.
Glass Jar with Dropper: Ensures easy application and preserves the quality of the oil.
4 fl oz. Size: Perfect for regular use.
HIGHLIGHTS
Hydrates and Nourishes: Jojoba Oil is known for its ability to hydrate and nourish the skin, leaving it soft and radiant.
Balances Oil Production: Its similarity to the skin's natural oils allows it to balance oil production, making it suitable for all skin types.
Promotes Skin Health: Regular use can help to maintain healthy and glowing skin.
INSTRUCTIONAL VIDEO
HOW TO USE
Use the dropper to apply a few drops of Jojoba Oil to your clean face.
Gently massage the oil into your skin until fully absorbed.
Can be used morning and night, and also as a carrier oil for essential oils.
Embrace the power of nature with our Arizona Pure Jojoba Oil. It's not just a product, it's a pathway to healthier, more radiant skin.