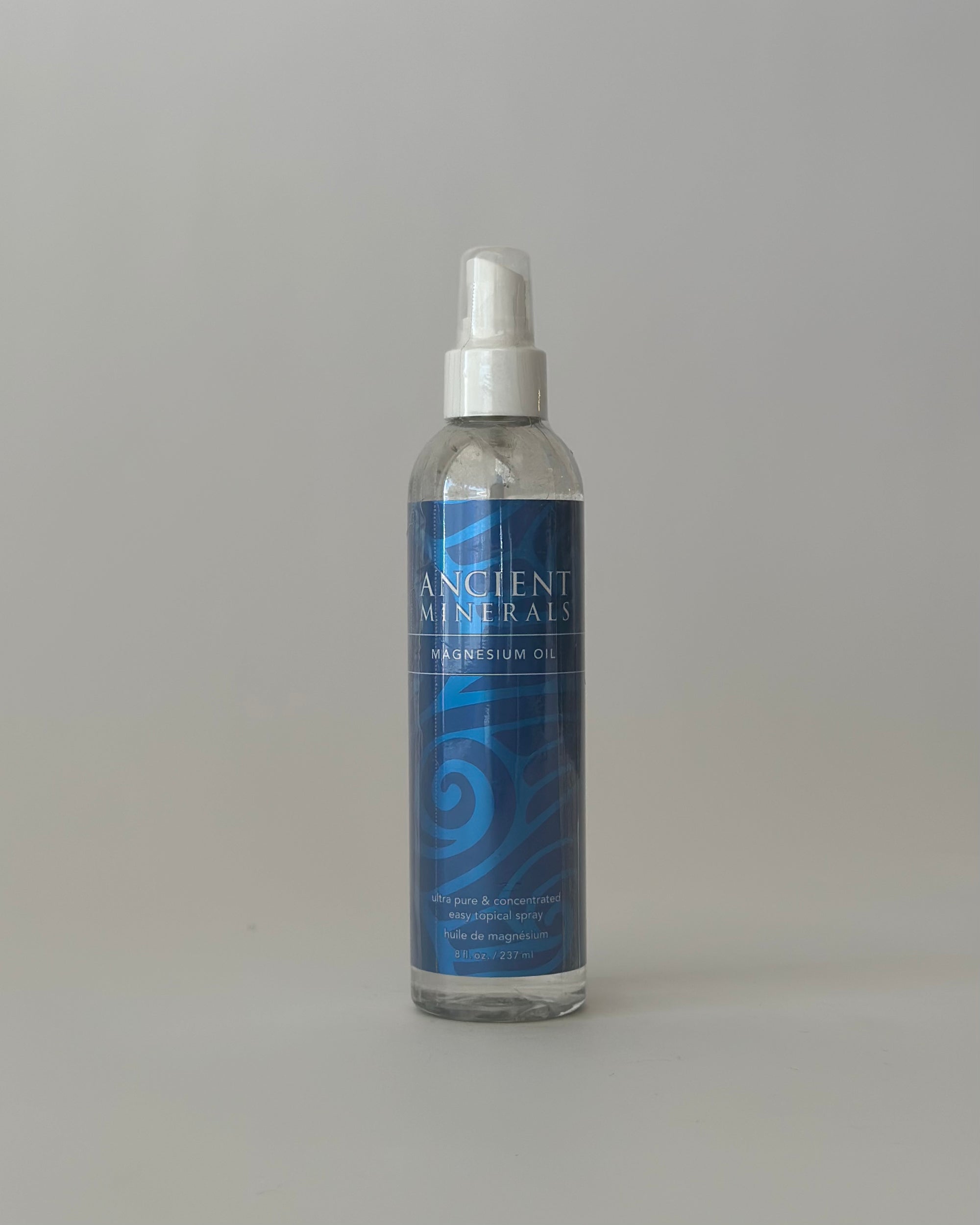 Ancient Minerals Magnesium Spray - 8 oz
Ancient Minerals
Ancient Minerals Magnesium Spray - 8 oz
Ancient Minerals Magnesium Oil is considered the original magnesium oil and the gold standard, trusted by professionals since 2007. It contains only the purest ingredients in a convenient topical spray.
Ancient Minerals magnesium is pure magnesium chloride harvested from the Ancient Zechstein Seabed. Magnesium chloride.
-The #1 most recommended magnesium oil in the world
-Ultra-pure and highly concentrated
-Rapidly absorbed by the skin
-Relaxes and restores the body
Product Details
Ingredients: Water, Genuine Zechstein magnesium chloride (and trace minerals)
100mg elemental magnesium per 1ml / 6 sprays.
Product Application and Usage
Magnesium oil is topical magnesium in a convenient magnesium chloride spray, designed to be absorbed by the skin.